When I first read Maryanne's email, I knew we were going to get along. She was so honest and sweet. I seriously couldn't wait to meet her and Lester. Initially, our planned session fell through but we rescheduled and started our day at the
BART station
. I truly had such a great time with them. It felt as if we were all long time friends jut hanging out. Maryanne offered to take me around the next time I'm up again so can't wait to hang out! :) And to top off the night, Maryanne & Lester were kind enough to buy me dinner at
Espetus
, an all you can eat Brazilian BBQ restaurant. I gotta say. It was delicious! Thank you guys for all the laughs, conversation and dinner!
San Francisco = bikes. :) Love it.
This was the first shot I took. Literally a second later, people were going up and down the escalators. I was real lucky to get a few seconds of emptiness.
The BART Station.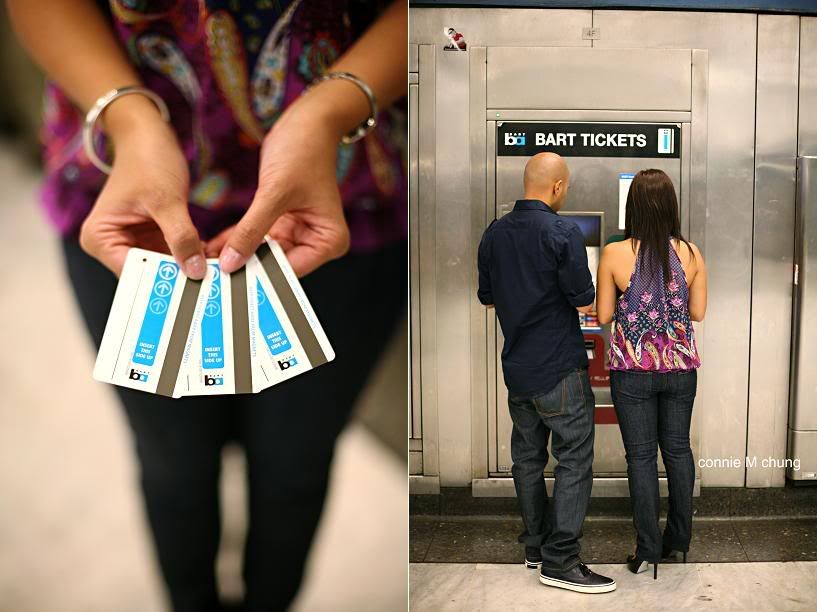 Before we hopped on, I had to get a blurred, motion shot of the subway.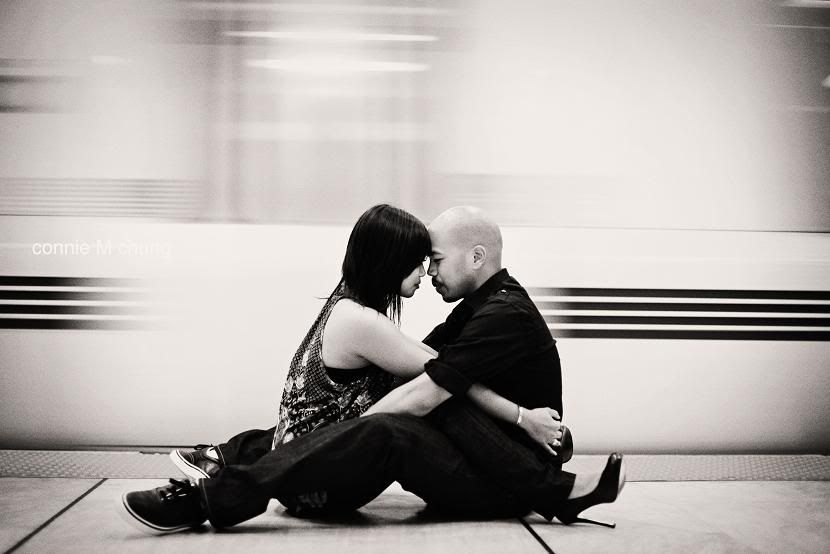 Girl knows how to work it.
We got off and just started wandering around. The place below is a food joint Maryanne & Lester stop by frequently after work. I love capturing couples in "their" locations. It gives you a glimpse into their lives and nothing is more personal or special than having a couple take you to their spots.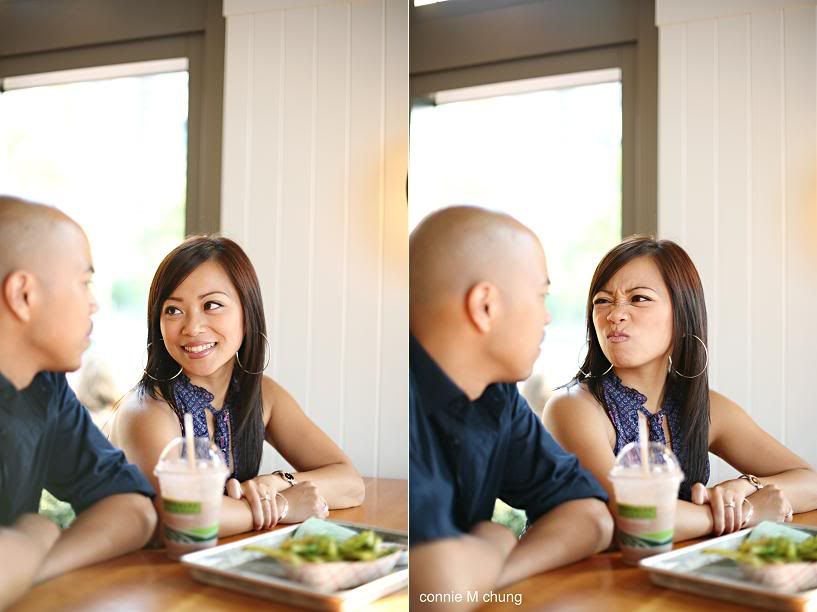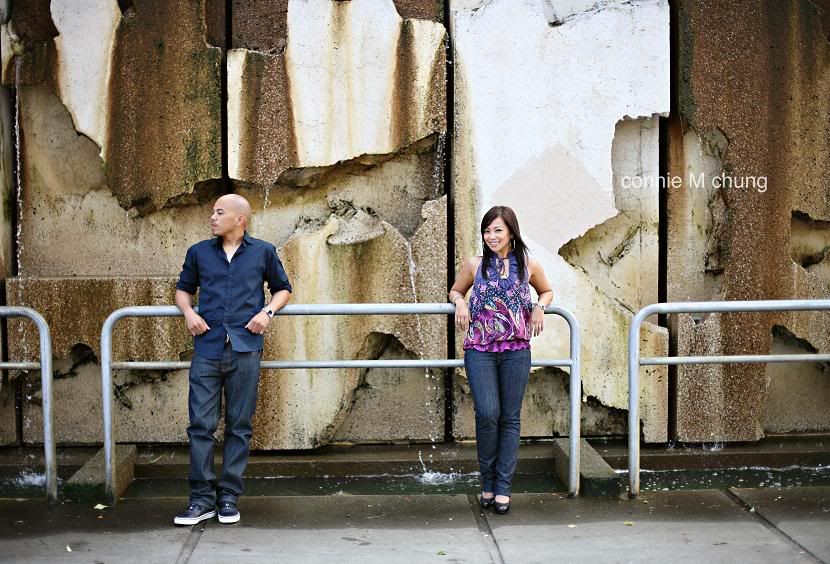 Maryanne told me how she's worried Lester won't smile with his teeth on the day of the wedding. But I think he'll do just fine.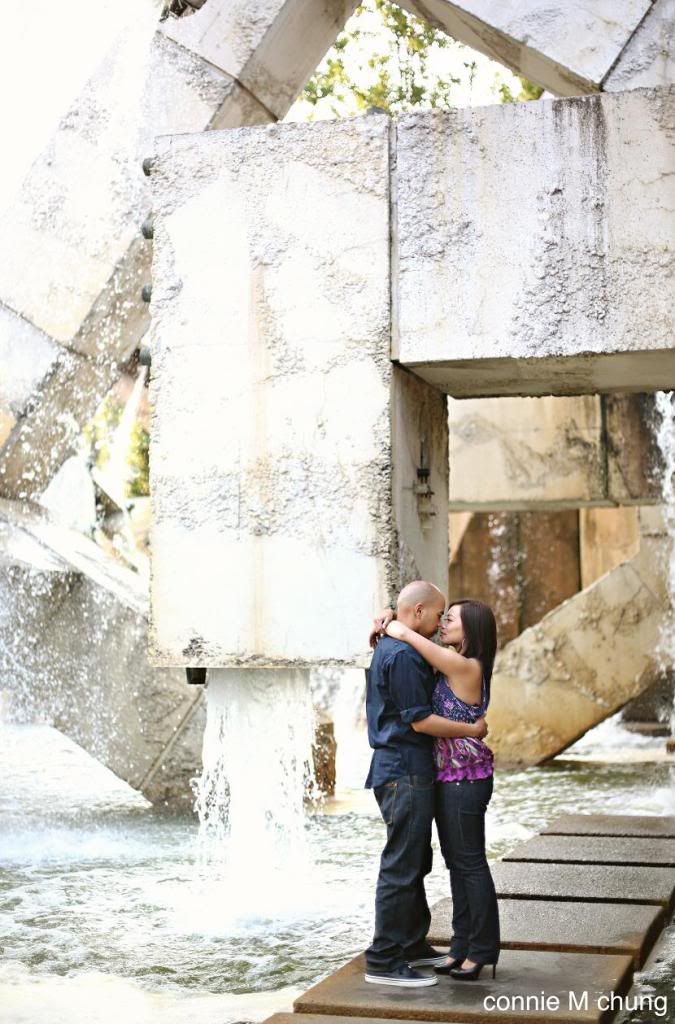 LOVE it.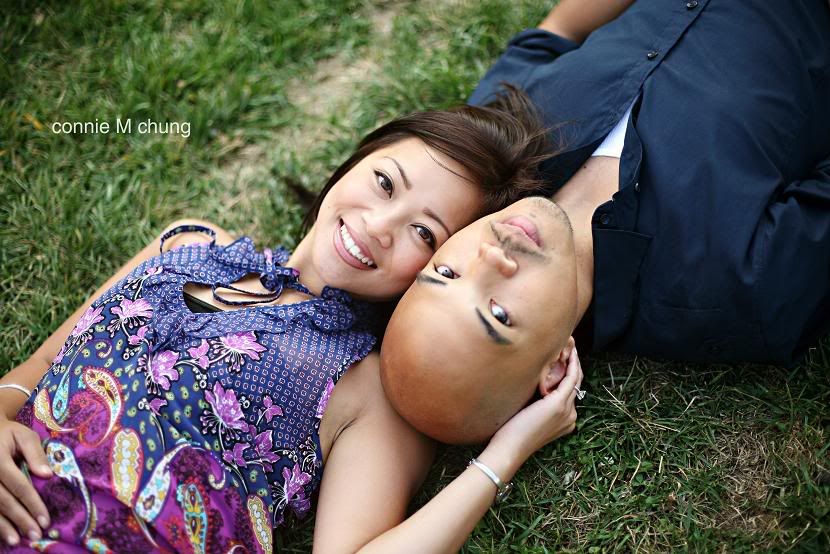 City Hall
.
One last shot on the BART. I seriously could have shot at the station all day.
We got off at Mission and decided to walk around. But we didn't even get past a block because we had too much fun at the one intersection in front of my sister's loft. Here's a wall I had been eye-ing since I got to San Francisco.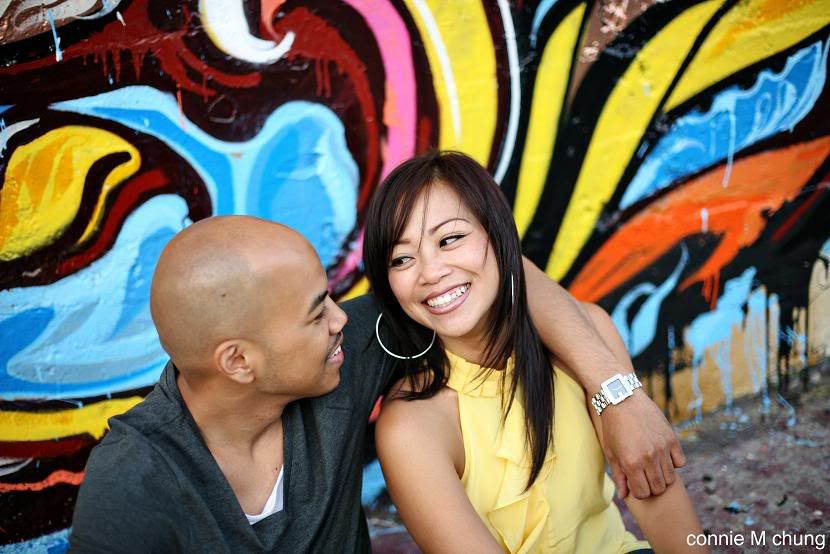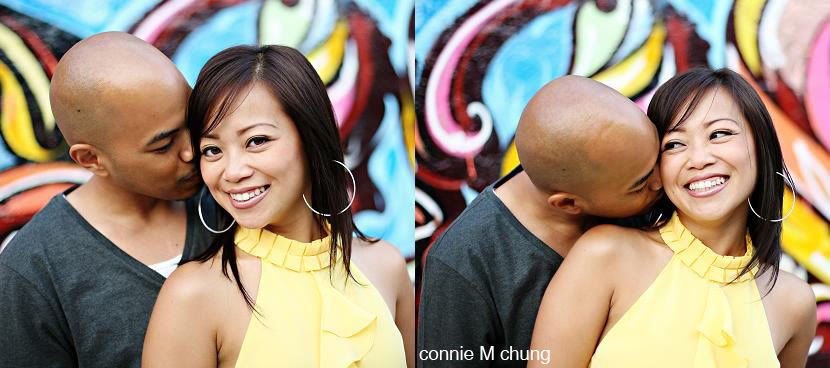 Damn. The girl's on FIRE here. Gotta love the wind going through her hair. :) My fav shot of the day.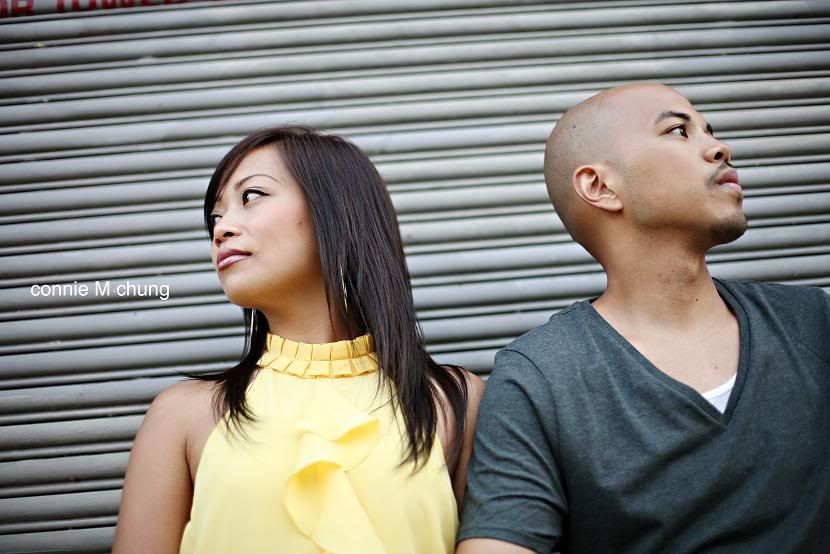 I had my eye on this spot too. :)
So cute.
:)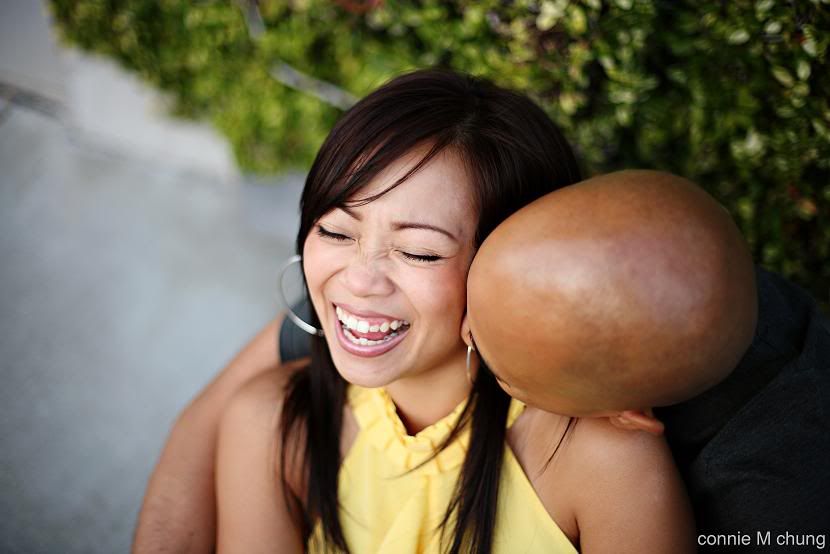 Another smile with teef. :)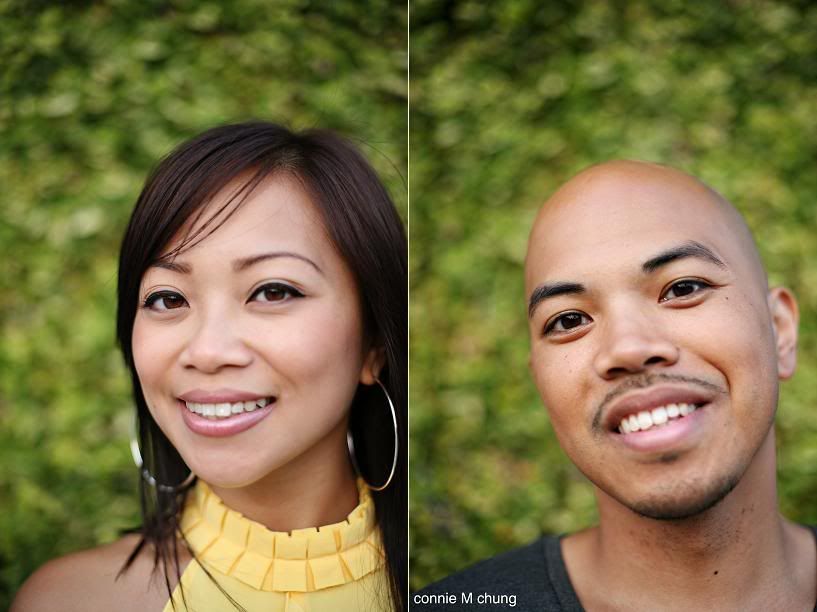 By the time we wrapped up, it was getting dark real fast. We shot for more than 2 hours but it didn't even feel like it because we were having so much fun. I love when that happens. And I give major props to Lester. Usually the guys are done after an hour or so, but Lester was the sweetest and most patient guy ever. He'll do anything for Maryanne.
And I leave you with the image below. I love how it turned out. Happy Monday everyone!
Maryanne & Lester! You guys seriously rocked it. Much love. Little KiiiSSS BiiIIIggg KisssSSS.