This is my lovely friend Susan! I've known this girl for quite some time and we did a portrait session in downtown LA this past Sunday. I just gotta say, this girl is a NATURAL! Even though my lens was an inch away from her face, she never even flinched once! now that's what i call AWESOME. I had such a fun time shooting you Susan. I think we laughed the whole time.
And i kept saying, "smile with your eyes!" LoL. who watches ANTM? love that show. But the best part was that she brought it! she brought it BIG TIME! can you tell im excited about this post?
on a side note, sorry fellas. this beauty is taken. :)
So we started at FIDM. Susan actually graduated from there and said there was this park on campus.
HEY YOU!!!! XOXO!!! LoL.
I am so digging these animated gifs right now. so here's another one.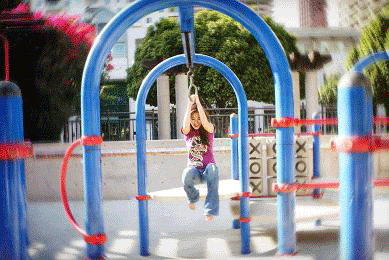 after FIDM, we just drove towards fashion district for some edgy pictures. if you asked where we shot, i probably wouldn't even be able to tell you! :)
you guys can't smell it, but this alley stank like no other. ahahah. susan said she wasn't even breathing while we were shooting. i on the other hand just kept breathing deep breaths through my nose and told her after awhile you get used to it. LoL. which btw didn't even work cuz the alley was that bad. i was just trying to get her to breathe.
i know i should only have 1 top fave, but i can't choose. this is my 1 of 3 top favorites.
this is my 2 of 3 top favorites.
i love this picture. susan totally got the vulnerable look. I love how the model in the background is totally looming over her.
this is my 3 of 3 favorites.
i love this collage. make sure to click on it and view it big. :)
susan was trained in ballet, jazz, tap and hip-hop. this girl has the body and moves of beyonce and jLo. my favorite kinds of women!!! she actually teaches hip-hop classes on top of her job in the fashion industry. look at this girl. working it in heels. fantabulous.
damn girl. you were awesome. A BIG BIG Thank you.