Hi everybody! Hope ya'll kept warm n cozy this past weekend. :) Remember the gorgeous and adorable
Cha
family? On Saturday, it was little Ascher's 1st birthday and I was honored to have documented the fiesta that was taking place at
Yongsusan
, a restaurant in Los Angeles. Imma keep this post short because my fingers feel like they're going to fall off cuz I'm so cold. lol.
You know what's so funny? I had NO idea the flowers (1st row, 2nd pic) were artificial until I got home and started filtering through the images. lol. I'm very impressed! Love all the details! It's like a mini wedding reception. :P
And below are collages of my fav images from the day. Ascher's such a cutie. Love the pic of Ascher and his grandma. :) Oh! and the one where Ascher's dad giving him a kiss. CUTE!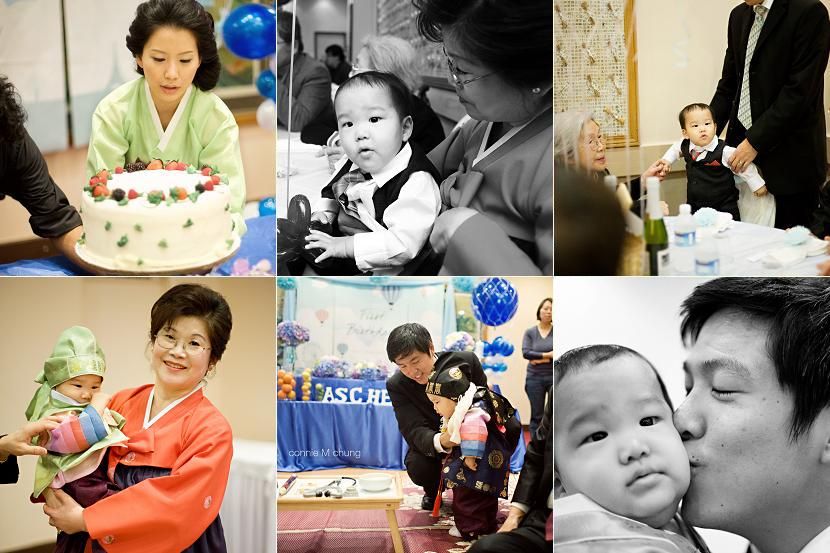 Ascher picked the pencil for his
doljabi
so he's going to grow up to be a famous scholar! :) Yay! Go Ascher!
LOVE this pic of the fam together. :) Happy Birthday sweet Ascher!