Back in January, a friend hired me to photograph a few items on their restaurant's menu. At first I was a little hesitant since I'm a wedding photographer. But I decided to take on the task to help a friend out.
Besides the fact that Korean food is healthy and delicious, it's pretty amazing to see that Korean bbq has become widely popular.
So if you're looking for a new place to try out, head on over to LA and check out
Soowon Galbi
. Click on the link to check out the reviews on Yelp, for all you Yelp lovers.
Location: 856 S Vermont Ave
Ste C
Los Angeles, CA 90005
Number:
(213) 365-9292
But like all places in LA, parking is limited. Soowon has valet for a couple bucks. But you can always try to find street parking. :)
And BTW. I got to eat ALL of the things I photographed and it makes me drool just looking at these pictures.
This is Yuk hwae. It's a dish of minced raw beef served with pears. Don't knock it till you try it. It's actually pretty good.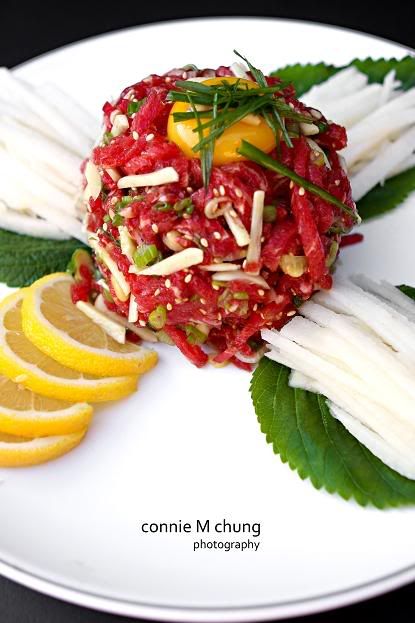 Yum.
Tofu soybean paste soup and bulgogi (thin slices of marinated meat).
Black cod fish with vegetables.
Kimchee!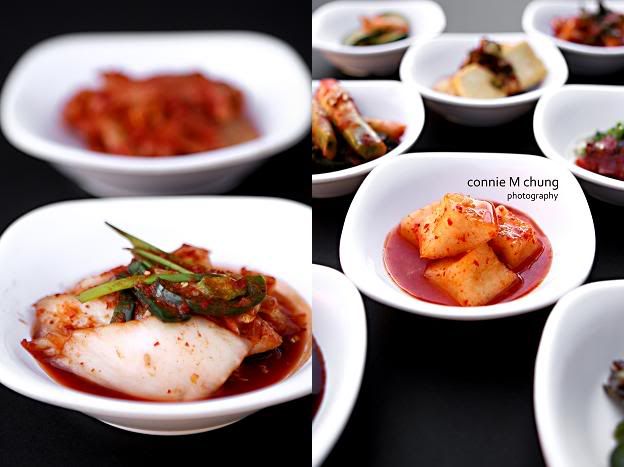 One thing I LOVE about Korean food. Banchan (small dishes of food).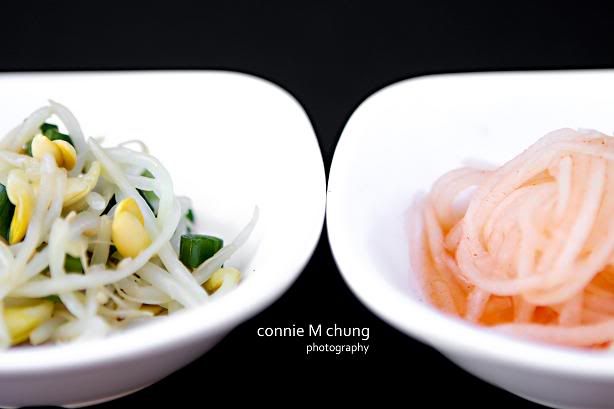 Mul naeng-myeon (cold noodles in beef broth) and hwe neng myun (spicy cold noodes).
Meat combination at Soowon.
Have a great rest of the week. :)