On Saturday, I went to the Hong's residence to have a little baby shoot. Need I say more? Babies are so wonderfully beautiful and so precious. I absolutely love babies. Maybe too much? I can sit there and watch a baby for hours.
But I gotta say, photographing babies is fun but really challenging. My voice was 20 octaves higher during the whole shoot. I was making all these weird, high pitched noises so that I could get Baby Hong's attention. My usual voice is actually really low, so I sounded like I swallowed a mass amount of helium. :)
And can I just say how beautiful their place looks? Not only does their home looks like it belongs in a
Pottery Barn
catalog, but they had gorgeous, soft light coming in from every direction. A photographer's dream right?
Without further adieu, I introduce you to 5 month old Baby Hong!
this picture melts my heeeaarrrt!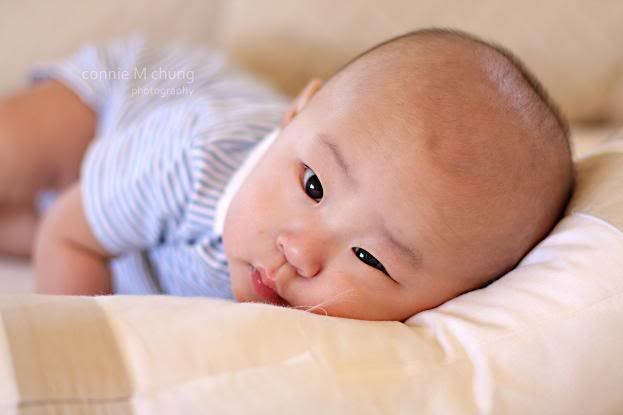 I have a tendency to smell baby's feet. I think they smell so good. Don't judge me. But don't worry. I only smell the baby's feet if I know the mama.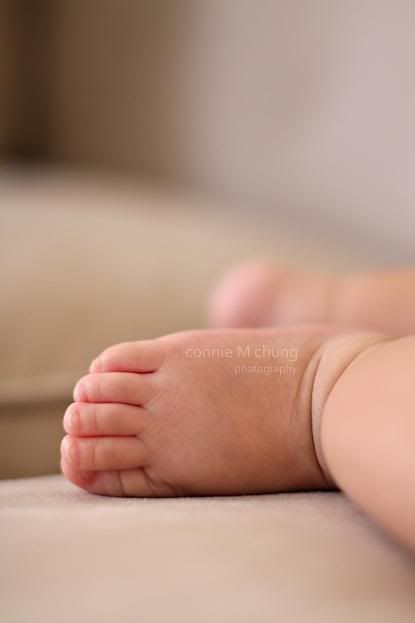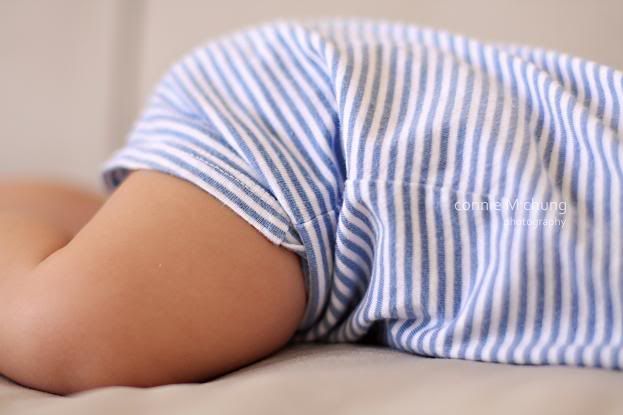 Baby Hong was getting a little restless so Anne ran his feet under running water. He loves that.
He can't sit up by himself yet. So we propped a pillow under his arms. Once in a while, he would slowly fall over. It was so friggin cute.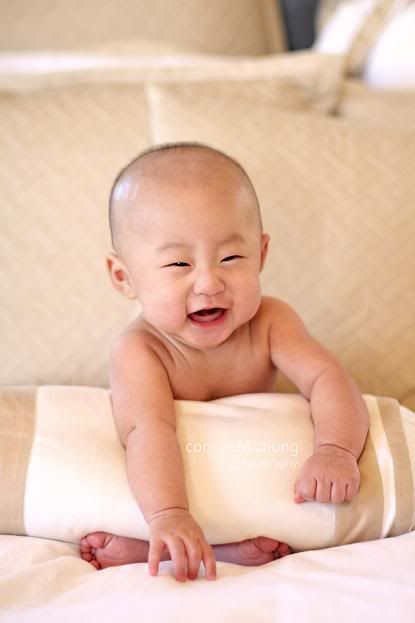 look at his tiny tiny lashes and his tiny little hands and nails!
Don't worry. All the saliva was going on Anne's neck.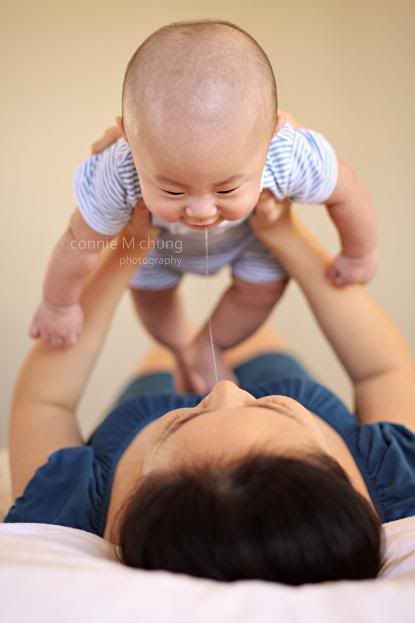 so adorable.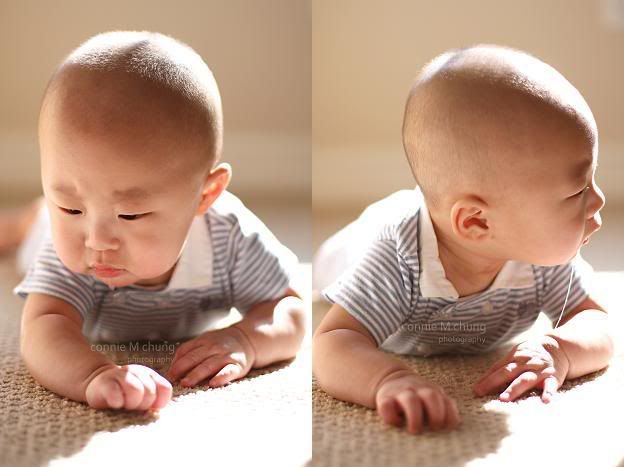 hahaha. I think Baby Hong was getting tired of posing.
I love this picture of Anne.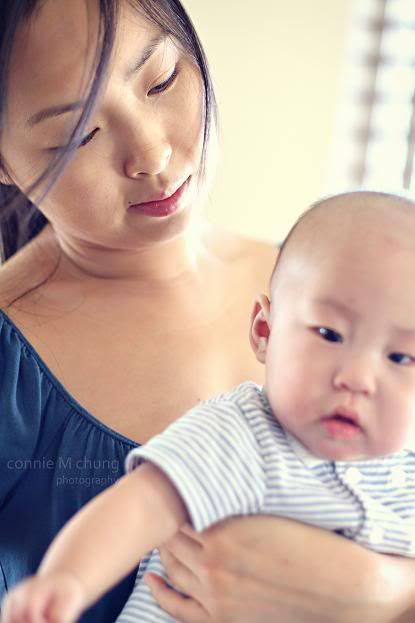 And I leave you with my favorite shot of the day. Seriously. Pottery Barn catalog, right?